You can see my previous review of Super Star!
here
. And you can read my previous review of Platinum
here
.
So, I tried these colors again. I made sure to wash and dry my hands carefully, to make sure it wasn't oil on my hands that was causing the bubbles. I painted each very thinly and a lot of extra drying time between layers.
In the pictures below each nail has four layers of color and two layers of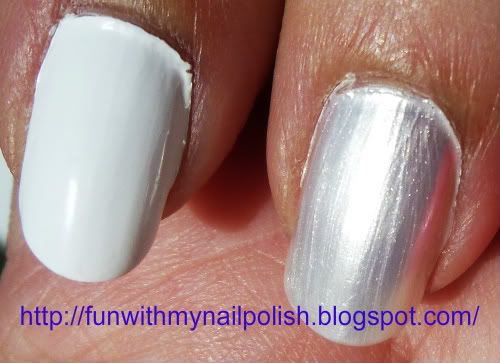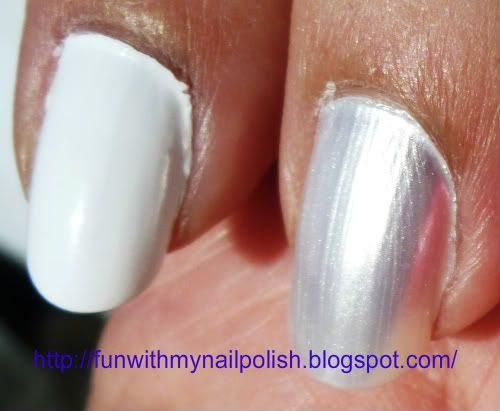 Super Star! is on the left and Platinum is on the right.
Super Star! is a nice and creamy, I think it would be good for a French manicure.
These products were bought with my own money for review by myself.