FingerPaints: Well-Cultured Pearl
is a pearl finish polish with a slight ivory tint.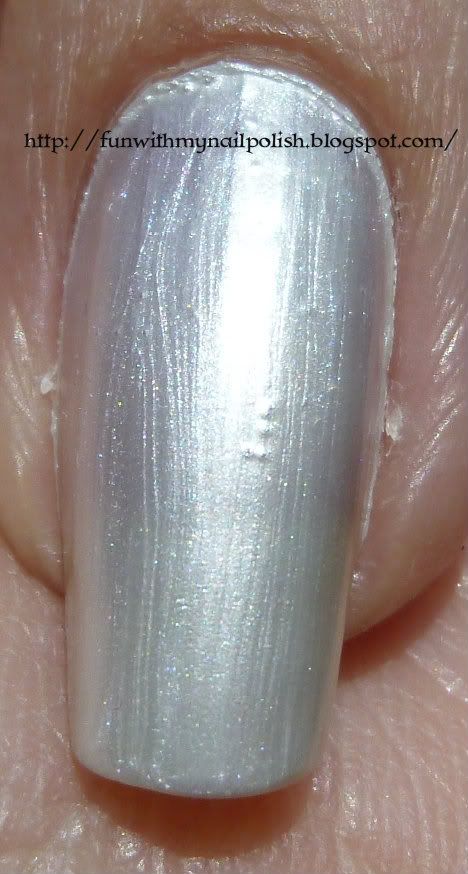 In comparison Pure Ice: Platinum is slightly brighter and has a slight blue tint.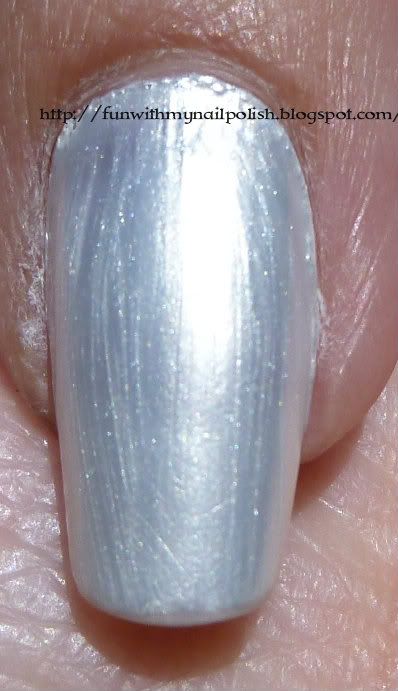 And here they are side-by-side, Pure Ice: Platinum on the left, and
FingerPaints: Well-Cultured Pearl
on the right.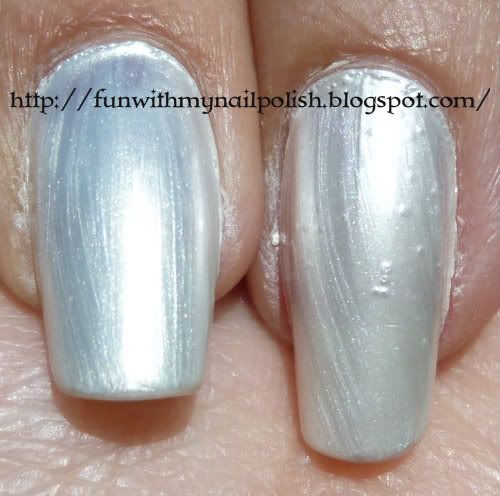 Today's book recommendation is
Cinder: Book One in the Lunar Chronicles
by Marissa Meyer. I linked to the hardcover edition, because that is all that is available now, I borrowed the book from the local library (if I remember I will go back and link to the paperback edition when it comes out.) The best way I could describe this book, without giving anything away, is a futuristic dystopian society mixed with the John Carter of Mars series (but replace Mars with the Moon) and Cinderella as the main character.