I finally have it!
China Glaze: Snow Globe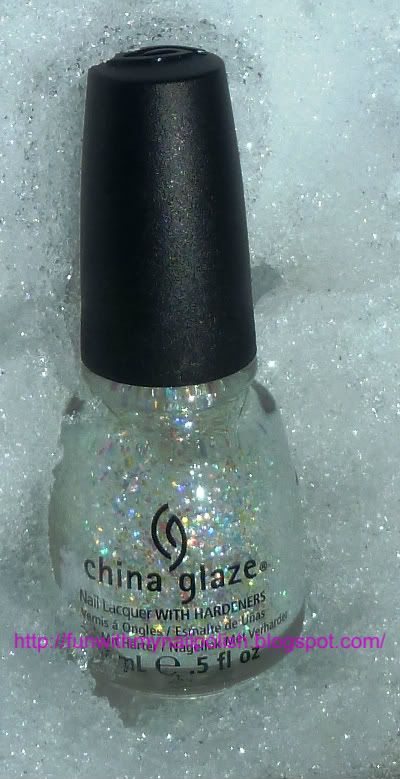 When I first went to try and buy this I was told that they were sold out and wouldn't get any more. But today when I went it this bottle was sitting on the clearance shelf. I am especially happy because I am sick again and not feeling well, but I needed to use my coupon before it expired.
I also have two Zoya polishes to swatch, Jasmine and Zara.