I actually purchased this before Christmas at Wal-Mart, but I just unburied it from a pile of things.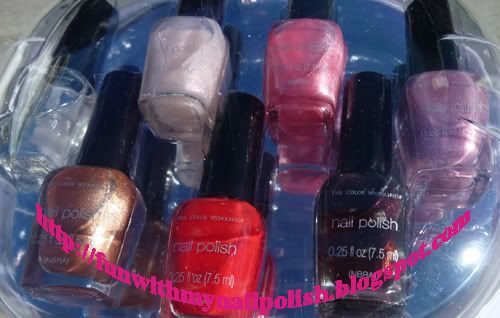 As you can see it comes with a little nail polish holder on top. There are seven polishes by The Color Workshop, but there are no names or numbers that I can find to the polishes. From left to right clockwise there is a clear top coat, a pink with sliver glitter, a shimmer pink, a lavender/mauve shimmer, a burgandy foil, a creme red, and a metallic copper.
I will do swatches later, unless the plague overtakes me. (I'm not feeling good right now, if this post doesn't make any sense the plague made me do it.)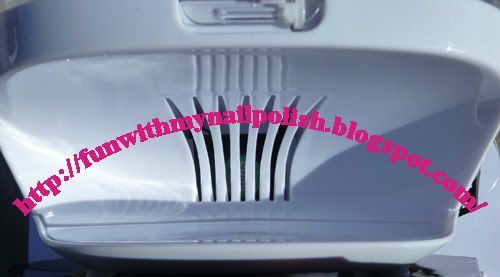 The actual dryer takes four AA batteries and the whole thing cost 10$ I haven't tested it out yet, but I will when I do the swatches for the polishes.
This product was bought with my own money for review by myself.