Here is what I used:
From left to right:The Color Workshop top coat,
Northern Lights Hologram top coat in "Gold"
, Finger Paints: Motley, Confetti: #083 Party Palace Blue,
Sally Girl mini polish #812029 Way 2 Disco
, Pure Ice: Don't You Wish, Jordana #675 Pink Hearts, Jordana 674 Red of Hearts, Pure Ice: Busted, and Finger Paints: Sparkle top coat.
I applied them from right to left, starting with the Finger Paints: Sparkle top coat and finishing with the Color Workshop's top coat.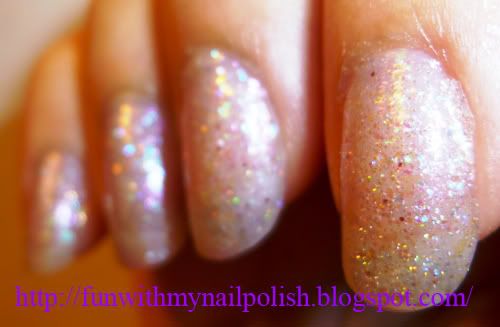 And here is a close up of the messy fun: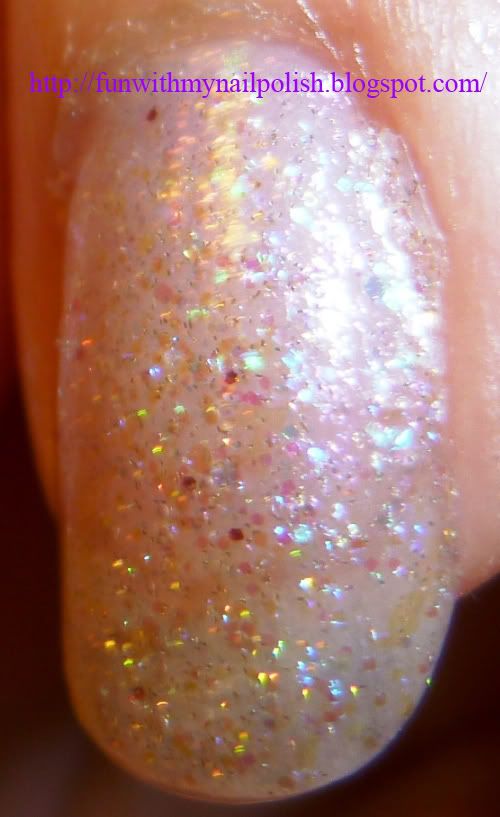 These products were bought with my own money for review by myself.