I have been sick all week, so I didn't get to post this until today.
I painted my nails with three coats of Pure Ice: Super Star! last Thursday, and you can see there is some tip wear already. I didn't use a top coat, but then I can down with the plague. Today I did manage to venture out and get a newspaper. I found a quote by Albert Einstein in it, "I never think of the future - it comes soon enough." I cut it out to use on my manicure. I started with my thumb and worked my way to my pinky. I did get better as I went along, but my thumb really is just a smudge of ink.
And here is my picture: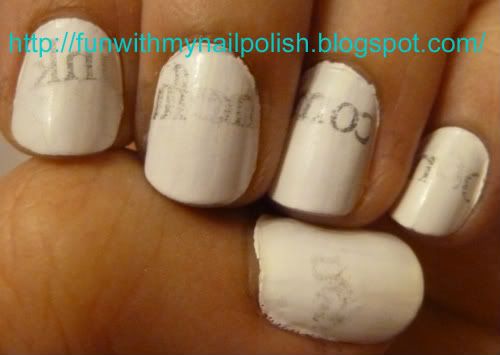 I am starting to feel better, so hopefully soon I'll be back to swatches and I will do better on next week's challenge.
These products were bought with my own money for review by myself.