So, I wasn't sure what a colorblock manicure was, I had to look it up.
Here are the polishes that I used: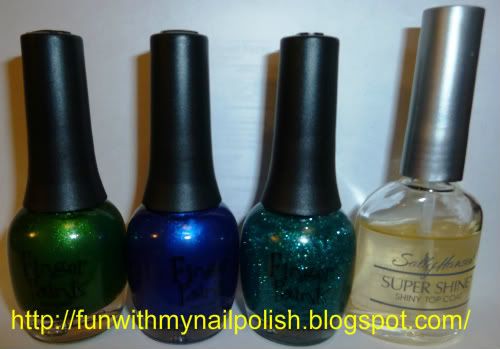 From left to right is: Finger Paints:
Sketch N Etch
,
Cerulean Seascape
,
Art You Wondering
, and
Sally Hansen Super Shine
.
First I painted my nails with Sketch N Etch and my ring finger with Art You Wondering and a layer of top coat: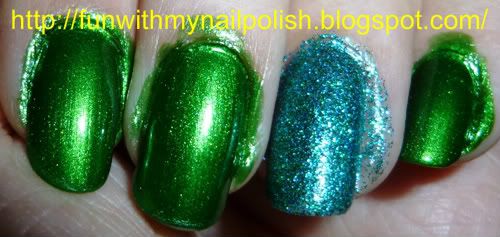 And then I taped down all my fingers, except my ring finger: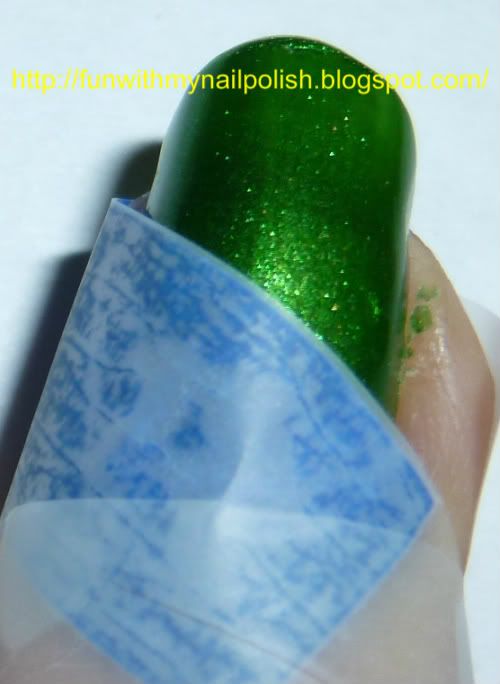 And then I painted on Cerulean Seascape: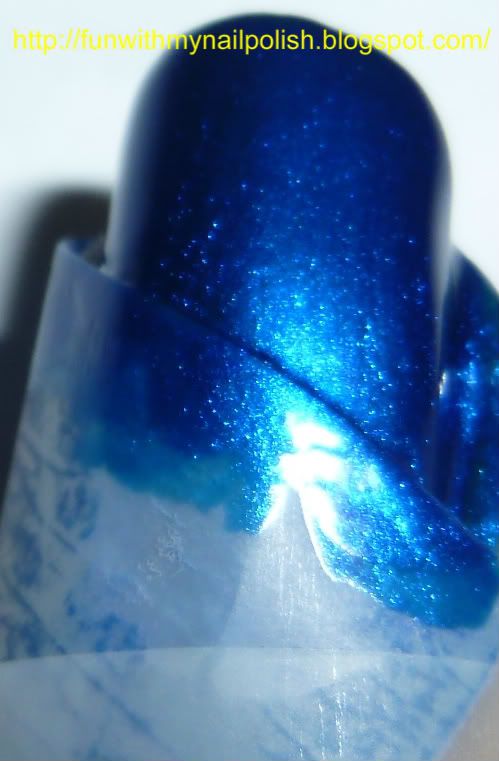 Took the tape off carefully:
I forgot to take pictures of putting down Art You Wondering?, but it is the same process as putting on Cerulean Seascape.
Here is the final nail:
And all together: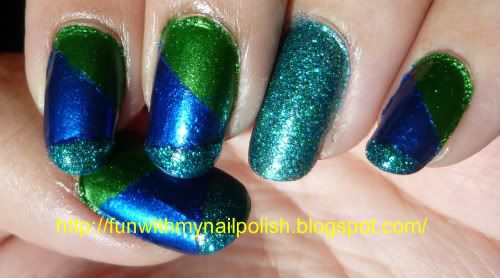 Originally I was going to place the colors in this order: Sketch N Etch, Art You Wondering?, and last Cerulean Seascape. After I swatched Art you Wondering and realized that it was not opaque I switched the order with Cerulean Seascape and placed Art You Wondering? last. I'm not sure that I made the right decision. You can see that this manicure became thick, with all the layers it is no wonder (3 layers of Sketch N Etch, 1 top coat, 3 layers Cerulean Seascape, 1 top coat, 4 layers of Art You Wondering? and 2 layers of top coat= 14 layers of nail polish.)
Needless to say, this manicure didn't last long. I took it off right after taking the pictures, I just couldn't stand the thick/lumpy tips.
I don't think I would do this style of manicure again, it took a long time for me to do (3 days!) and I didn't like the lumpy tips.
These products were bought with my own money for review by myself.