I was not confident at all in this manicure, so I only did my ring finger. I also originally I had planned to do it all in tape, but that didn't work out.
Here are the products that I used: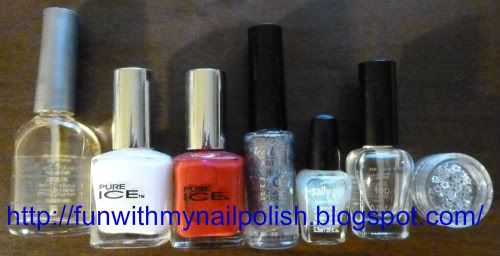 From left to right:
Sally Hansen Super Shine
, Pure Ice: Super Star!, Pure Ice: Siren, Jordana: Pop Art in Star Designer,
Sally Girl mini polish #812029 Way 2 Disco
, The Color Workshop top coat, and Art Club silver holo stars.
Here is the only picture of my first attempt: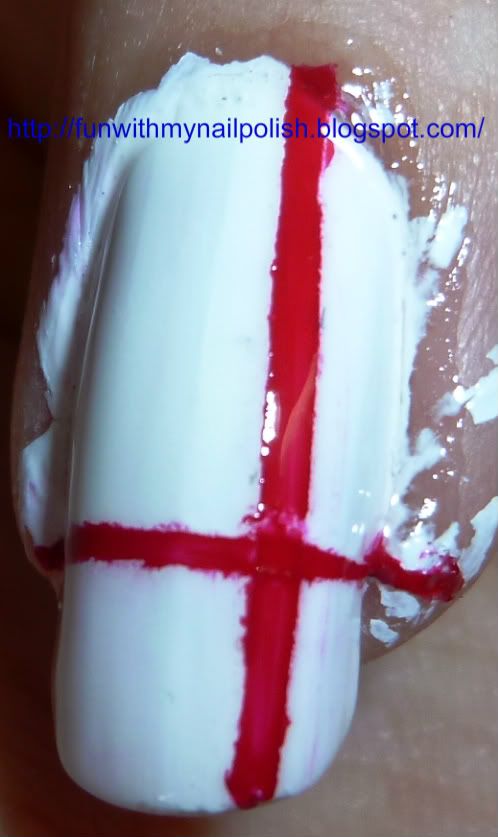 Pure Ice: Super Star! is the base color and the red strips are Pure Ice: Siren. It reminds me of the English flag. After this picture it all got ruined and I had to start over, so I just free-handed the strips.
My second attempt: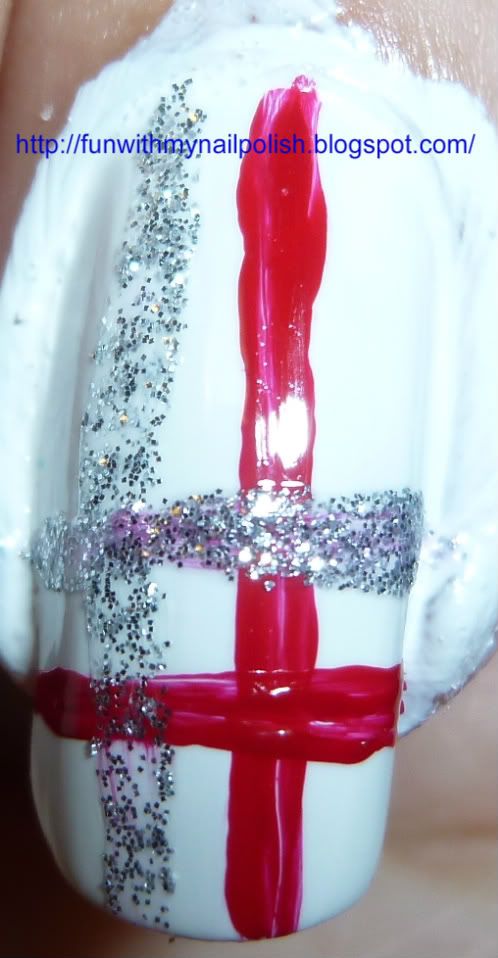 I placed a layer of top coat between the Siren strip and the Jordana: Pop Art in Star Designer, but as you can see the red spread. It gets worse.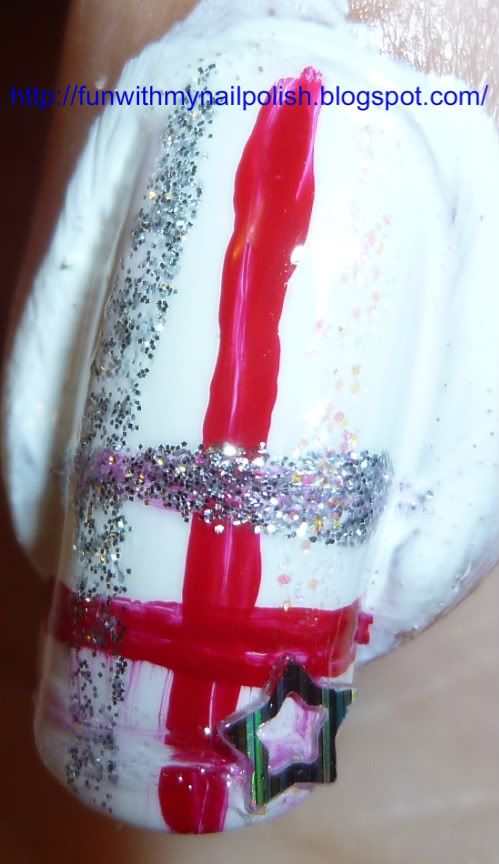 Here I added a strip of
Sally Girl: Way 2 Disco
, but it is hard to see. I also added the Art Club silver holo star to help hide all the red that was being displaced, even though it should have been covered with two layers of top coat by then, I did switch top coats after the first time the red made a mess, but it didn't make a difference.
Here is a clean up shot: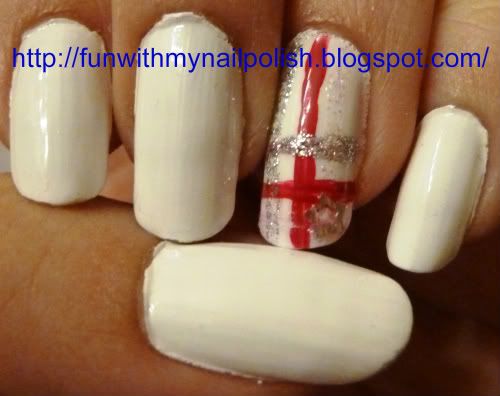 I found this manicure to be messy looking, so I took it off right away.
These products were bought with my own money for review by myself.