I promise that this is
FingerPaints: Where Art Renoir?
It is just hard to read the label since it is printed in black and the nail polish is black.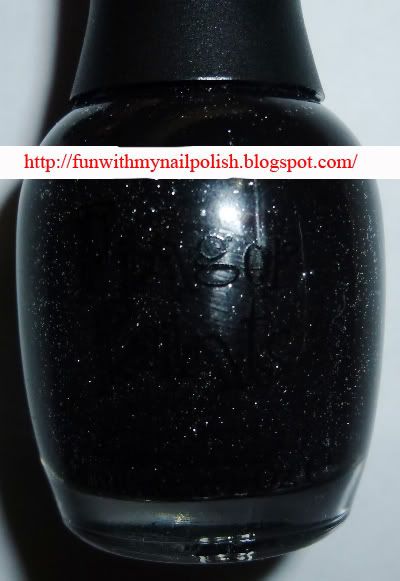 And here is my swatch example: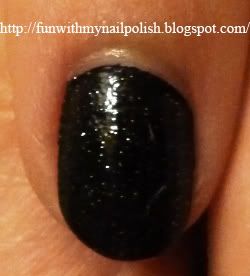 This is two coats of
FingerPaints: Where Art Renoir?
and two top coats of
Sally Hansen Super Shine
. This color from Finger Paints dries really rough, so if you want your nail to feel glossy you have to use a top coat. One coat of the top coat smoothed out most of the roughness, but it took a second coat to make it completely smooth. Otherwise the color is great. It is really opaque. I love the color and it would probably work great if you were doing galaxy style nails.
EDIT: You can see a better picture swatch
here
These products were bought with my own money for review by myself.