I've finally been able to take a picture of my nails in the sunlight, it really does make a difference.
I think the sunlight helps my camera capture the true color of the nail polishes that the flash on the camera cannot do.
So, since my nails already have some wear on them I decided to try out different top coats on them just to check out the looks. Here are
China Glaze: Ruby Pumps
and
Finger Paints: Sketch N Etch
with two coats of
Northern Lights Hologram Gold Top Coat
.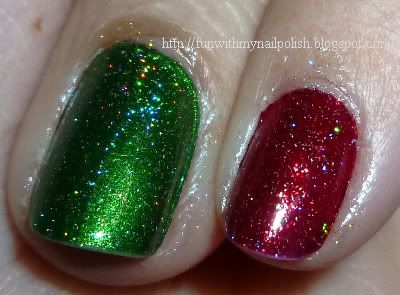 And here is from left to right: Confetti: Party Palace Blue (blue in the bottle with hexagonal glitters and smaller fine glitter), Pure Ice: Don't You Wish (clear/white gloss with opalescent glitter), and an unknown
Sally Girl mini nail polish
(it has no name or number on it, and I couldn't find it on the Sally Hansen website either, it is has a bluish tinge withe opalescent glitter.)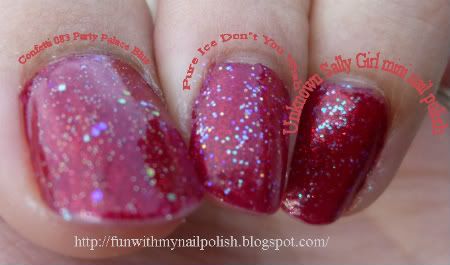 Here's a picture of the unknown Sally Girl.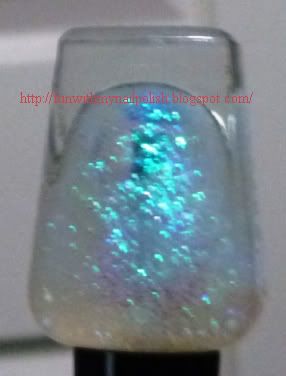 Then on my other hand, this one is a little hard to see, I have Finger Paints: Sparkle top coat.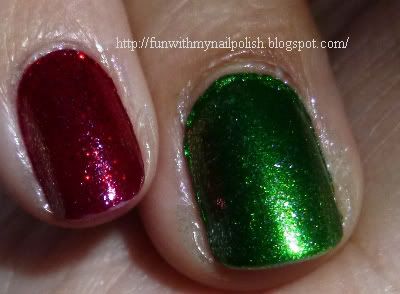 And here I have the Finger Paints: Sparkle top coat over the Sketch N Etch, but on the right is the China Glaze: Ruby Pumps that has Pure Ice: Busted over it, I think they look awfully alike in this photo, but the Sparkle is opalescent in the bottle and the Busted is a light purple.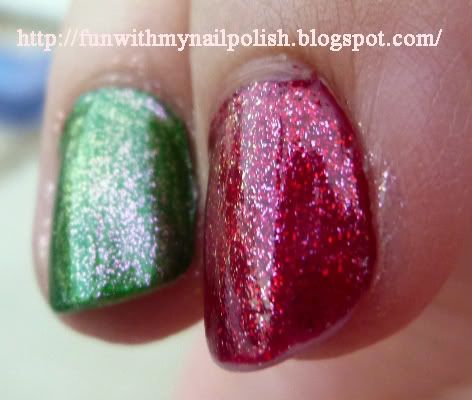 These products were bought with my own money for review by myself.
EDIT: I found out that the unknown Sally Girl is #812029. They don't have names on the bottles or at the store, but the website lists this as
"Way 2 Disco."
12/22/11