I took my last final today, so hopefully I'll get to take pictures of my nails in sunlight now, instead of just with a flash.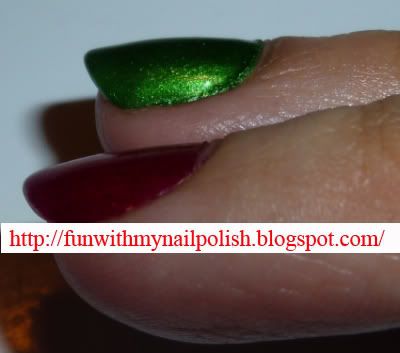 So, here is my Christmas nails. I took two colors,
China Glaze Ruby Pumps
and
Finger Paints: Sketch N Etch
. I put the Ruby Pumps polish on every nail, except on my ring finger. On my ring finger I put Sketch N Etch.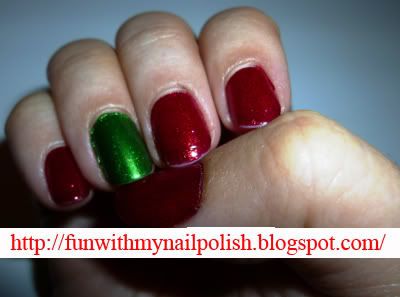 You can see some wear on my pointer and middle fingers, but I think that is because I have been working like crazy on my finals. I put three coats of polish on each nail and two coats of
Sally Hansen Super Shine
on top.
I hope you like this!
These products were bought with my own money for review by myself.