I am back with another nail polish demonstration.
After scrubbing with nail polish remover for a long time I finally got the red glitter off of my nails.
I started with a coat of
Sally Hansen Super Shine
again.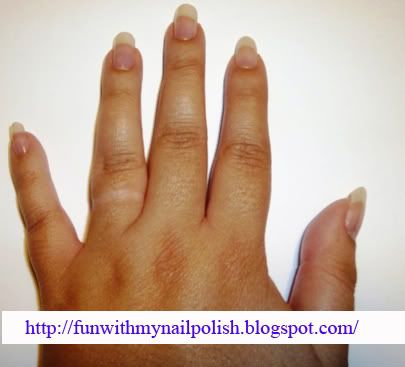 Then I added a coat of
Northern Lights Hologram Gold Top Coat
This is the bottle all shaken up, it has been over thirty minutes and the glitter still hasn't settled down.
One coat of polish.
Two coats of polish.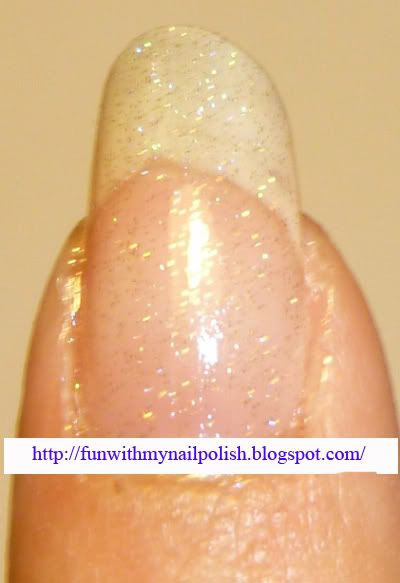 Three coats of polish.
Have you ever tried using those French tip nail sticker guides?
Like these?
I have and it has never turned out right for me. So I read about using painter's tape and tried it out since I already had some on hand.
This is how you place it, make sure it seals completely at the edges of your nail.
I then used
FingerPaints Where Art Renoir?
for the tip.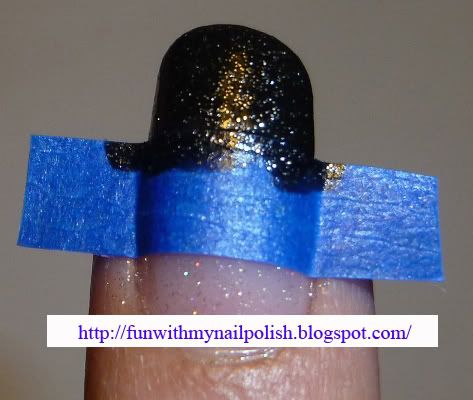 Here is one coat of the Where Art Renoir? It is opaque even in thin coats.
And here are the finished nails.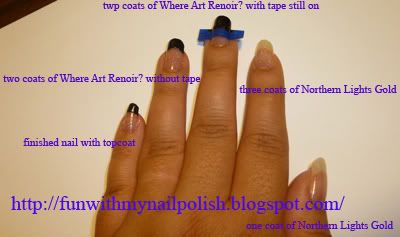 I would say that these do need a topcoat. It doesn't look it in the picture, but the tip on my ring finger the Where Art Renoir? is a bit dull without a topcoat. Also there is a rough edge where the Where Art Renoir? compared to the Northern Lights Gold.