I don't know why I love this color so much. Maybe because of the sparkle? the shine? the red? I can't decide, but it is an awesome color.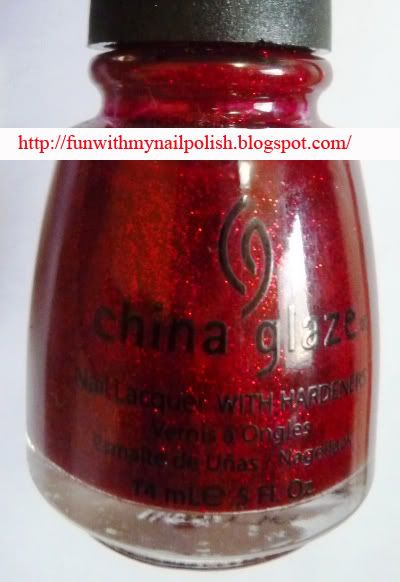 Here is the bottle of awesomeness.
And here is a picture of the nail.
This is three coats of
China Glaze: Ruby Pumps
and two coats of
Sally Hansen Super Shine
.
If you are looking for a fun red color I would definitely recommend this color.
You can see my swatch of Dorothy Who?
here
This product was bought with my own money for review by myself.