I have been sick again, and over all blecky. My internet was also out for a couple of days, so I am really late.
I didn't take pictures of this manicure until it had been on for over a week, so as you can see in the pictures there is tip wear and chipping. :\
I really like manicures, so I was looking forward to this manicure. These picture were all taken indoors, so not the best lighting.
We have from left to right: The Color Workshop top coat,
Northern Lights Hologram Gold Top Coat
,
China Glaze: Ruby Pumps
,
Stripe Rite: Silver
,
Stripe Rite: Black
Here is the full manicure:
The accent nail (sorry about the chipping):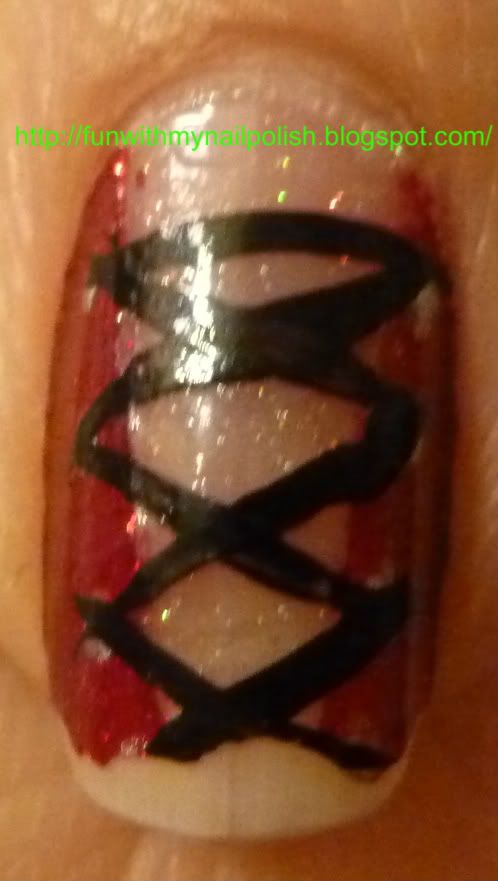 And the waist cincher French tips:
I feel better now, but as you can see I am already late with the vintage and polka dot manicures, hopefully I will be able to post it tomorrow.
Unfortunately I broke one of my nails while trying to open a door :\
So I will be back to nubbins soon in the pictures.
These products were bought with my own money for review by myself.