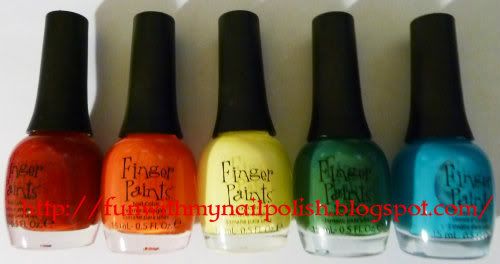 From left to right we have:
FingerPaints: Curator's Crimson
,
MichelTangelo
,
FingerPaints Lemon Sour
(from the Gumdrops and Lollipops Collection),
Go Van Gogh!
, and Blue Raspberry Taffy.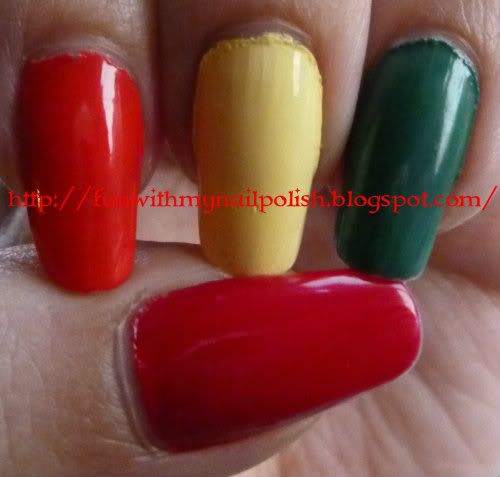 This was a pretty simple manicure. The Blue Raspberry Taffy was supposed to be on my pinkie, but it currently barely has a nail.
These products were bought with my own money for review by myself.