I am catching up, but I have to do extra posts because I won't be here during Spring break.
I was not confident about this manicure, I have shaky hands, so I I only did it on the ring finger.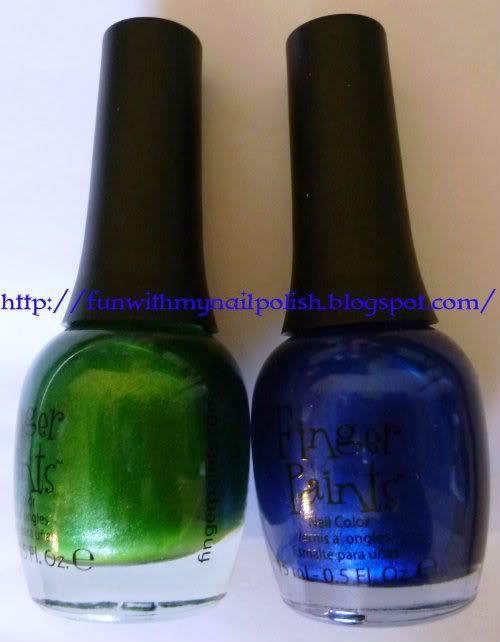 Here we have from left to right: Finger Paints:
Sketch N Etch
, and
Cerulean Seascape
.
I painted all my nails, except my ring finger, with Sketch N Etch. I painted my ring finger with Cerulean Seascape, and after it dried with Sketch N Etch.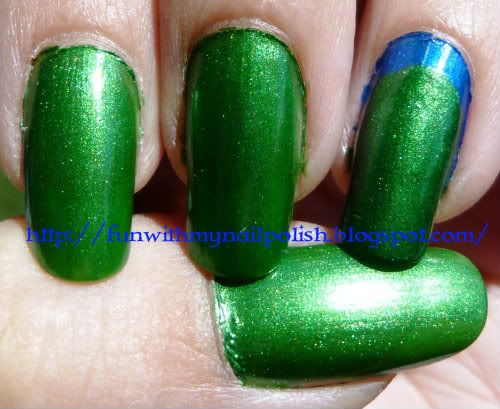 Also I don't know what is wrong with my nails. I have another crack forming on my left thumb nail, this one is also over the nail bed. Hopefully it will grow out before it fully cracks. I wonder if the cracks are happening because I am dieting? I don't know, but I am taking extra calcium now and hopefully that will help.
These products were bought with my own money for review by myself.