I don't really know any vintage manicure designs, so I decided to use my oldest nail polish. This nail polish is Estée Lauder Pure Color #59 Ruby Red. I received this polish in 2003 from my mother. I tried to search on info about this polish, but I couldn't find anything so it might be even older. I think it maybe the same color that was also sold as High Gloss #42 Ruby Red, but I'm not certain.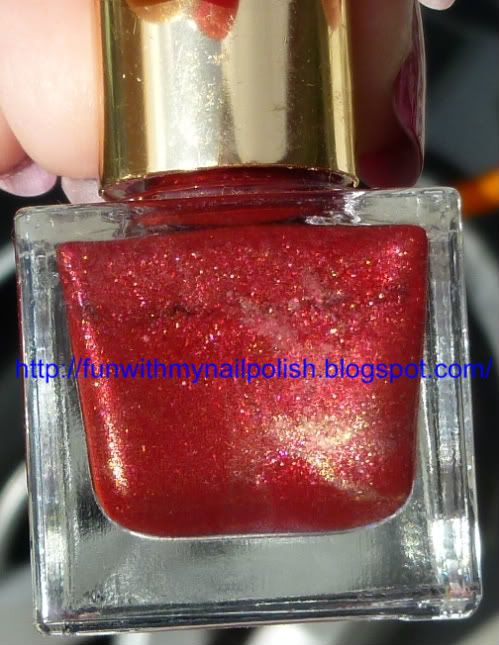 Either way, this polish is almost 10 years old, or it already is 10 years old. It is still perfect. I love the gold shows in the bottle, but they get smoothed out when the polish is applied. The polish still applies easily, it isn't clumpy and it is my favorite red.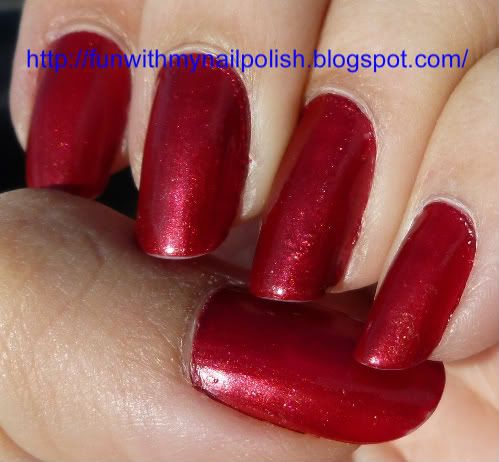 The bubbling you see is from my top coat and not from the Estée Lauder polish. I cannot give the polish enough compliments the formula is just great. Hopefully I'll be able to find the color again before I run out.
This product was given to me by my mother.