I am a week off of the challenge, but hopefully I will catchup this week.
So, I watch a lot of Korean television shows and Korean music videos. The Wonder Girls are really popular in Korea and parts of Asia, they also toured the U.S. with the Jonas Brothers. Their newest music video, "Be My Baby" actually came out a few months ago, but it was the inspiration for this manicure.
If you need subtitles just click on the closed caption (CC) option.
My inspiration was Sohee's yellow and green polka dot dress: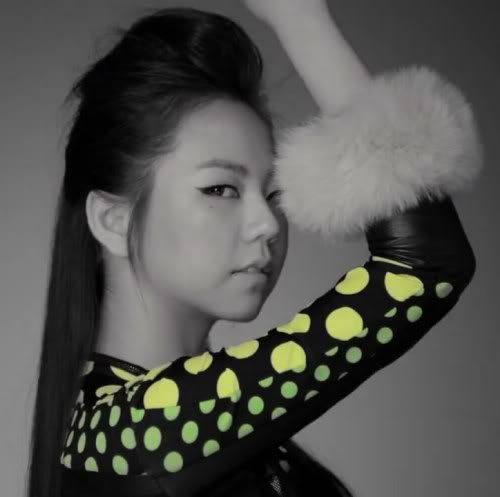 I didn't have yellow, so I just used a neon green. Here are the colors that I used: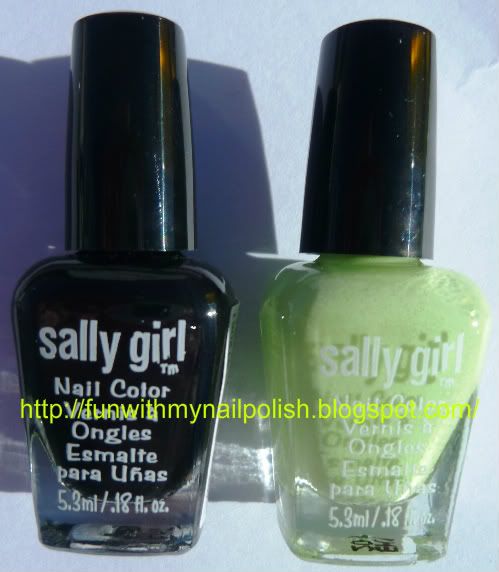 They are Sally Mini Nail Polishes in
Poser
on the left and
Pea-Body
on the right.
First I painted my nails with Poser.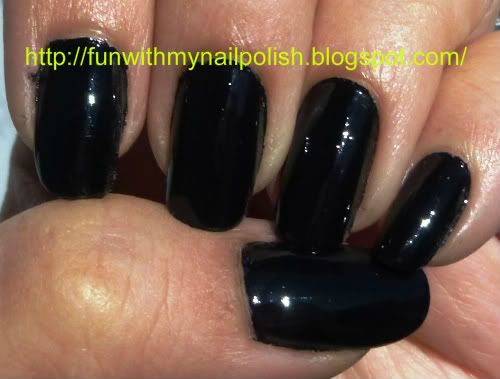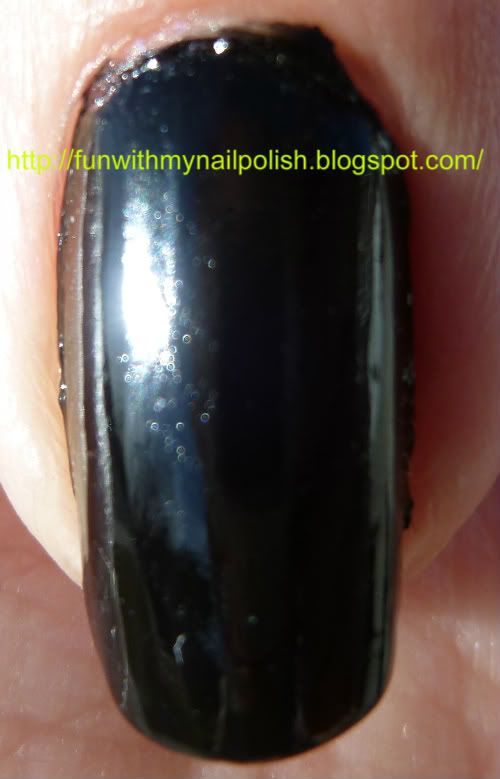 This is a really nice creme polish, it takes two coats for me and dries quickly.
On my first attempt, which I tried back in December, I used a dotting tool (for the first time) and it was blobby and kind of runny.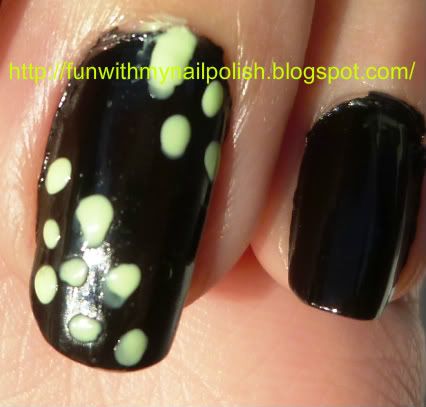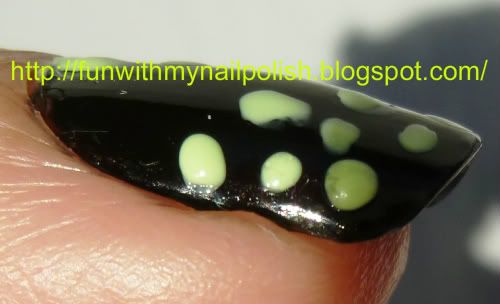 On my second attempt I placed a pair of peridot rhinestones first, I used the head of a straight pin for the larger dots and an art brush to make the smaller dots.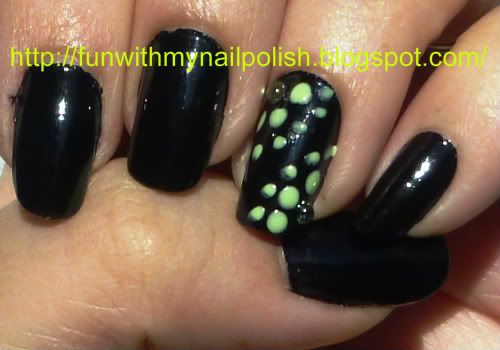 Here are some closer pictures: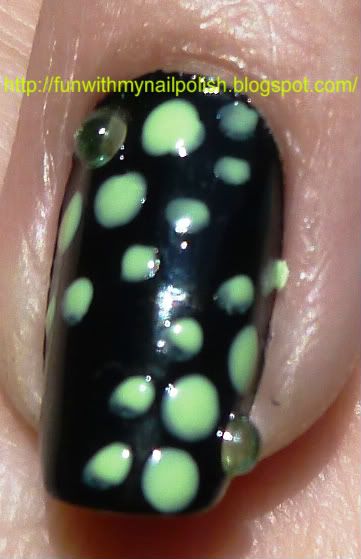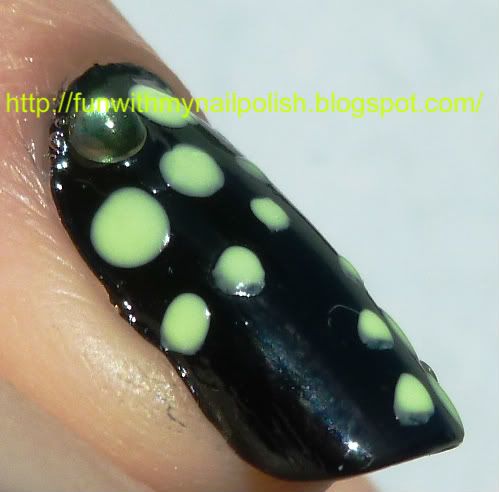 I think my second attempt is much better than the first, not perfect, but better. What do you think?
I will hopefully get out the week 11 challenge in the next couple of days.
These products were bought with my own money for review by myself.