I wasn't sure about
Finger Paints: Art You Blue?
when I picked it up, because I tend to like bright blues or sapphire blues.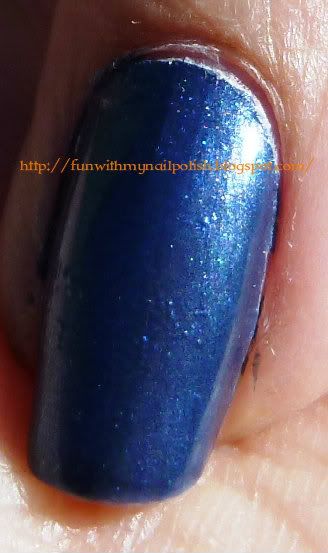 The formula for this polish was nice and smooth, very easy to apply and dried fast. I had some nail growth before I took this picture so I applied another layer, but I got a few bubbles. Oops. I like the color a lot more than I expected to, I think it looks like suede (the leather type, not the nail polish texture type.)
This product was bought with my own money for review by myself.
Today's book recommendation is
Heartless (The Parasol Protectorate)
, the fourth in the series by Gail Carriger. This series makes me want to wear a corset, too many layers and drink too much tea.