When I was searching on how to do this manicure I saw a lot of manicures that were obviously not dotticure (crackle, gradients, French tips, half-moons and splatter.) I went with what seemed most obvious (and hopefully the right one.)
I used the same colors from the last manicure challenge.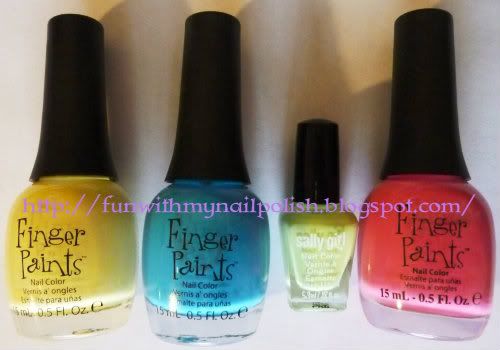 From left to right:
FingerPaints Lemon Sour
(from the Gumdrops and Lollipops Collection), Blue Raspberry Taffy (also from the Gumdrops and Lollipops Collection),
Pea-Body
, and
FingerPaints: Watermelon Watercolor
.
I painted my nails and then started shifting the colors over one nail.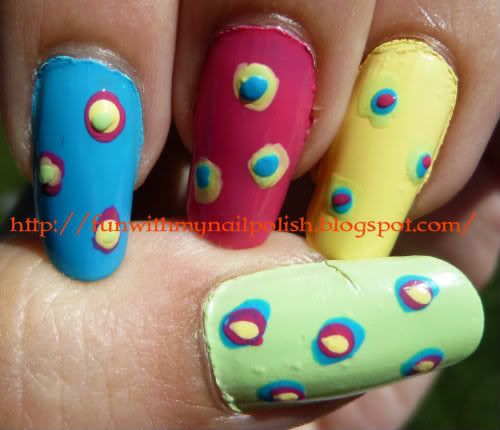 I think I placed the yellow and green too closely together, and you can see the huge tear in my thumb nail. I could not find my dotting tool, so I just used the nail polish brushes and a straight pin.
I'll read everyone's comments and blogs when I get home!
These products were bought with my own money for review by myself.
I love the The Parasol Protectorate series by Gail Carriger. If you like vampires, werewolves and the Victorian Era, then you will probably like this series too.