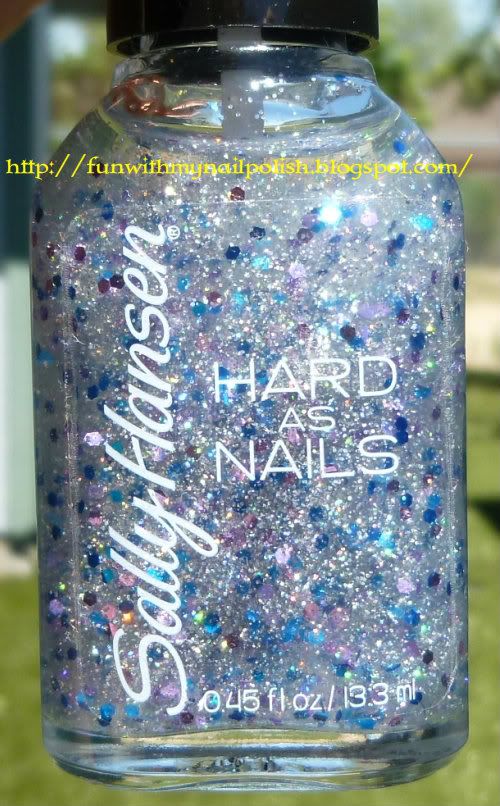 This is a nice glittery top coat, lots of mini silver and hologram glitters and larger blue and light purple hexagonal glitters. I didn't have any trouble getting the glitters out, but it is two coats in the picture.
Today's book recommendation is
Mutineer's Moon
by David Weber. It is the first book in a three book series. David Weber tends to write military sci-fi, but good writing, not tedious. I think this series could have been longer than it was, and I really wish that there was a fourth book.