I got mail today from Shally over at
Polished & Not Quite Put Together
. I had won her flash giveaway and received the package today.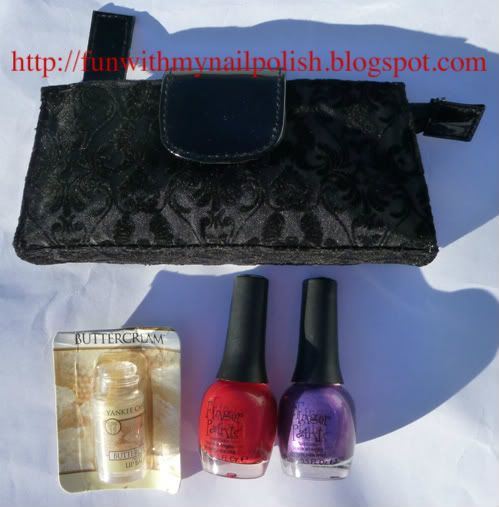 I got a little black Finger Paints pouch, Finger Paints in Vintage Violet and Curator's Crimson and a Yankee Candle lip balm in Buttercream. It took me a while to figure out how to make the lip balm move up (on the back of the lip balm it says "twist and taste" but the warning on the package says "not to be eaten.") It smells so good.
I don't have either of the nail polishes, so I will need to do swatches soon!
I'm so happy, thanks again Shally!